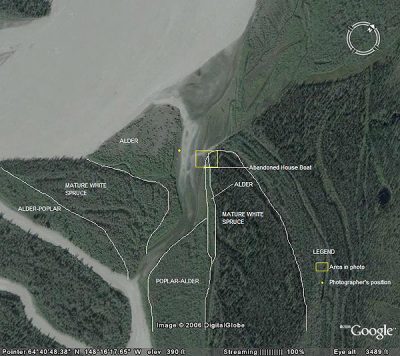 Google Earth image of the Bonanza Creek Long-Term Ecological Research site showing the succession of Alnus incana subsp. tenuifolia with balsam poplar (Populus balsamifera) followed by white spruce (Picea glauca) (courtesy of Mike Anderson)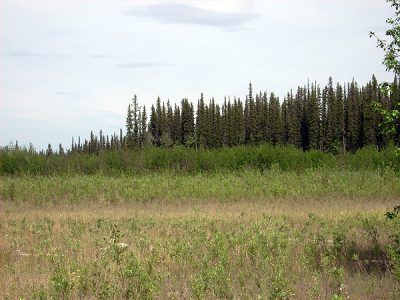 Photo shows a photo of the succession at ground level taken from the position noted in the top photo (yellow dot).
Forest succession results in marked changes in the habitat including reduced light as alder is overtopped by poplar and spruce, availability of N, P and micronutrients and decreased pH, and the arrival of new species of alder, A. viridis ssp. fruticosa. Even as succession proceeds, nodulated alders continue (Anderson et al., 2004; Uliassi & Ruess, 2002).